Meet the Expert | Annachiara Raia

Archives & Ethnographies: Research on Local Epistemologies in East Africa
Dr. Annachiara Raia is university lecturer and senior researcher at Leiden University Centre for the Arts in Society and African Studies Centre Leiden. She is an Africanist, a literary scholar and somewhere between a historian and an anthropologist. Her academic career started in her hometown, at the University of Naples L'Orientale. "The circulation of ideas and texts beyond the West has always fascinated me."

After a joint Ph.D. in African Languages and Literature, in Italy and Germany, she came to Leiden University in 2019. Another turning point was exactly ten years ago: her first time conducting fieldwork, "I travelled to East-Africa in 2013, to Lamu island (Kenya), just off the Swahili coast."
Dr. Raia's research cuts across languages, scripts and media, to improve the general understanding of African language and knowledge systems. How do they function and why are they important? "I always look at how these systems forge relations and how they are adapted across cultures." For example, she studied adaptations of the Islamic story of the Prophet Joseph, which emerged from different cultural contexts as it travelled across the world.*
The private library of prominent imam and poet Mahmoud Ahmed Abdulkadir (nicknamed Ustadh Mau) in Lamu, Kenya fascinated Dr. Raia. "It was full of all sorts of books and texts, but also tapes, papers and photos," containing important and inspiring yet overlooked histories of knowledge production. Also, since these materials were continuously degrading, digitalising them has revealed being an urgent matter. Therefore, Dr. Raia set up the Ustadh Mau Digital Archive (UMADA) project, supported by the Modern Endangered Archives Program (MEAP) at the UCLA Library. In the next two years, the project aims to digitise roughly 2000 items.
Additionally, Dr. Raia received a Veni grant from the Dutch Research Council (NWO) for the research project 'Forging Transoceanic Muslim Histories: Swahili Literary Networks on the 20th-Century Indian Ocean Coast 'which is closely related to the UMADA project. In Lamu, Dr. Raia realised the importance of the Indian Ocean in Africa's history. From the 1930's onwards, Swahili religious pocket literature started circulating East-Africa. These booklets made Islamic texts more accessible, becoming a prime medium for spreading knowledge.
Through archival and ethnographic research, Dr. Raia studies learning traditions and trans-oceanic networks. Like the UMADA project, the ethnographic research is urgent; Dr. Raia consults local libraries, publishers and authors. "The makers of these histories, they are closing down their activities or they are simply aging."
Dr. Raia emphasises the importance of 'local epistemologies' to re-examine intellectual history and re-configure the literary canons taught in Europe. She explains that African languages, literatures, and texts should be studied in their context: "Local poets, scholars, imams as well as stakeholders and artists need to be involved as to not misinterpret anything. They are the keepers of knowledge that I want to unlock."
* Dr. Raia also wrote about this for ThingsThatTalk.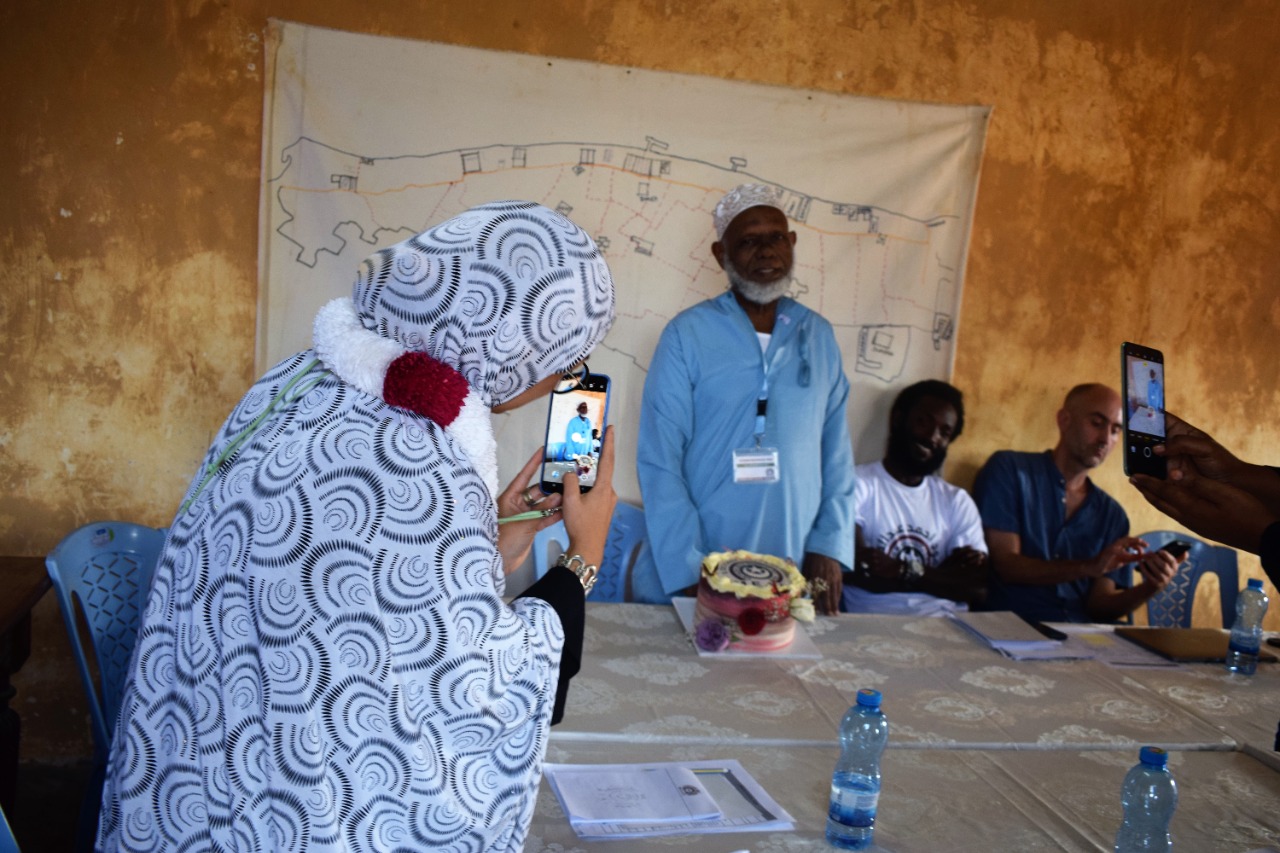 I
Also read (in Dutch) 'De taal van de voormalige bezetter klinkt steeds minder in Afrika (dr. Raia in NRC, 30 januari 2023)
Interview by LeidenGlobal intern Judith
January 2023